J.Cole, A Tribe Called Quest, BJ The Chicago Kid, The League s3, Fuller House s2
December 14, 2016
J.Cole – 4 Your Eyez Only – I had immense expectations for this album, hoping J.Cole could cement himself as #2 in the current hip-hop chain of command. Instead, Cole opts for a concept album that tells a good, cohesive story, but is an undeniable step down from Forrest Hills Drive in just about every aspect, particularly the production. It's a very subdued album, with ballads to a love interest and a baby daughter – in fact, half the album is Cole doing more singing than rapping. I don't know about you, but that's not what I want from one of my favorite spitters in the game today. "Immortal" is the only true hip-hop banger on the album and "4 Your Eyez Only" does a great job of tying the whole concept together. It's interesting that Cole attacks Kanye on "False Prophets" just before this album's release implying that 'Ye's The Life Of Pablo is "half ass shit he dropped," but there are roughly 4-5 songs on Yeezy's latest that are better than everything on this Cole album. Initial disappointment aside, this album is growing on me and "Foldin Clothes" is the only track I don't really like. It's not what I wanted, but I'm appreciating it for what it is: a solid concept album from a rapper that is capable of much more.
6.5/10 (Recommended/Highly Enjoyable)
A Tribe Called Quest – We Got It From Here… Thank You 4 Your Service – 18 years after their last project, ATCQ manages to sound both contemporary and vintage at the same time. It feels like something they could have released in the 90's but addresses topics of today, particularly Donald Trump's run to POTUS. "We The People" is a great song with a catchy hook that tells all the minorities of the nation that "you must go." Obviously Tribe is speaking for Trump here and don't feel that way themselves (in fact, Q-Tip says "put so much in this muthafucka feel like we shouldn't leave" on "The Space Program"). It feels dirty singing along uncontrollably with such a terrible message, but that's how contagious the music is. The core members (Q-Tip, Phife Dog, Jarobi) all give great performances throughout the album, but Busta Rhymes might be the MVP as he seamlessly hops in and out on "Dis Generation" and then absolutely demolishes the best beat on the album on "Mobius." Tribe also gets a short but fantastic feature from Kendrick Lamar on "Conrad Tokyo." The big feature that didn't work for me as well was Andre 3000 on "Kids." I just can't get into the production on that song. In all, it's totally absurd that A Tribe Called Quest is putting out an album as good as this in 2016. It's a project that is enjoyable all the way through, fits in perfectly with the rest of their discography, and is one of the best rap albums of the year.
8/10 (Essential Listening)
BJ The Chicago Kid – In My Mind – I finally listened to this from front to back a week or two ago and there is virtually nothing to complain about. I can't remember a song I didn't like and there are numerous tracks that have made my Best Of 2016 playlist, including "Shine," "The New Cupid," and "Church" – and really, I could just keep adding on. "Shine" has become the mantra for my marriage with its theme of a couple surviving through thick and thin and shining together. Having bottomed out multiple times in my life, the past few years have really been spectacular and things only keep getting better, so BJ's lyrics of "when I shine, you shine with me baby" really resonate with me. It's incredibly satisfying to succeed as a team with my wife and this song expresses those feelings perfectly. This album is very good from front to back and is probably my favorite R&B album of the year.
7.5/10 (Highly Enjoyable/Essential Listening)
"Fuller House" s2 – This show is definitely a guilty pleasure that is mostly enjoyable for nostalgic purposes. The writing and acting are frequently cheesy. While it doesn't seem terrible for DJ to say her catchphrase of "Oh Mylanta," I cringe every time I hear Stephanie say "how rude," it just feels so horribly forced. I can only imagine what it would be like if they actually got the Olsen twins to come back. Would they really have a fully grown Michelle saying things like "you got it dude" and "no way Jose?" Even though Kimmy Gibbler's ex-husband Fernando can feel like a rip-off of Fez from "That 70's Show" a lot of the time and her brother Jimmy looks and kind of acts like an Ashton Kutcher clone, I have to admit both characters are a good addition to the second season, with the former taking on a much bigger role this time around as he moves into the house. These two characters provided most of my laughs in the second season. There are a lot of call backs to the previous series that didn't resonate with me because I didn't remember them, but I imagine they are fun for serious fans of "Full House." Danny Tanner's mid-life crisis that found him living with reckless abandon and doing that whole old white person using hip-hop slang like no one in the world does routine was absolutely terrible. I really don't get that. It's never funny and it's actually quite insulting. Kimmy Gibbler is probably the series highlight. Her character is usually the funniest and finds herself in the best situations – like co-hosting the morning show with Danny Tanner. I couldn't help but note the Lance Bass reference in the high school reunion episode, saying DJ was voted most likely to marry Lance Bass or something of that nature. The girls graduated in 1995, but N'Sync didn't become popular until 1998. Just a weird thing that the entire cast and crew overlooked but immediately gave me pause. I'm not disappointed with "Fuller House" because I know exactly what to expect and I'm watching it anyway. It's a cheesy sitcom that is moderately enjoyable and offers some decent chuckles. I can't imagine fans of the old series wouldn't like it.
2.5/5 (Not Recommended/Decent)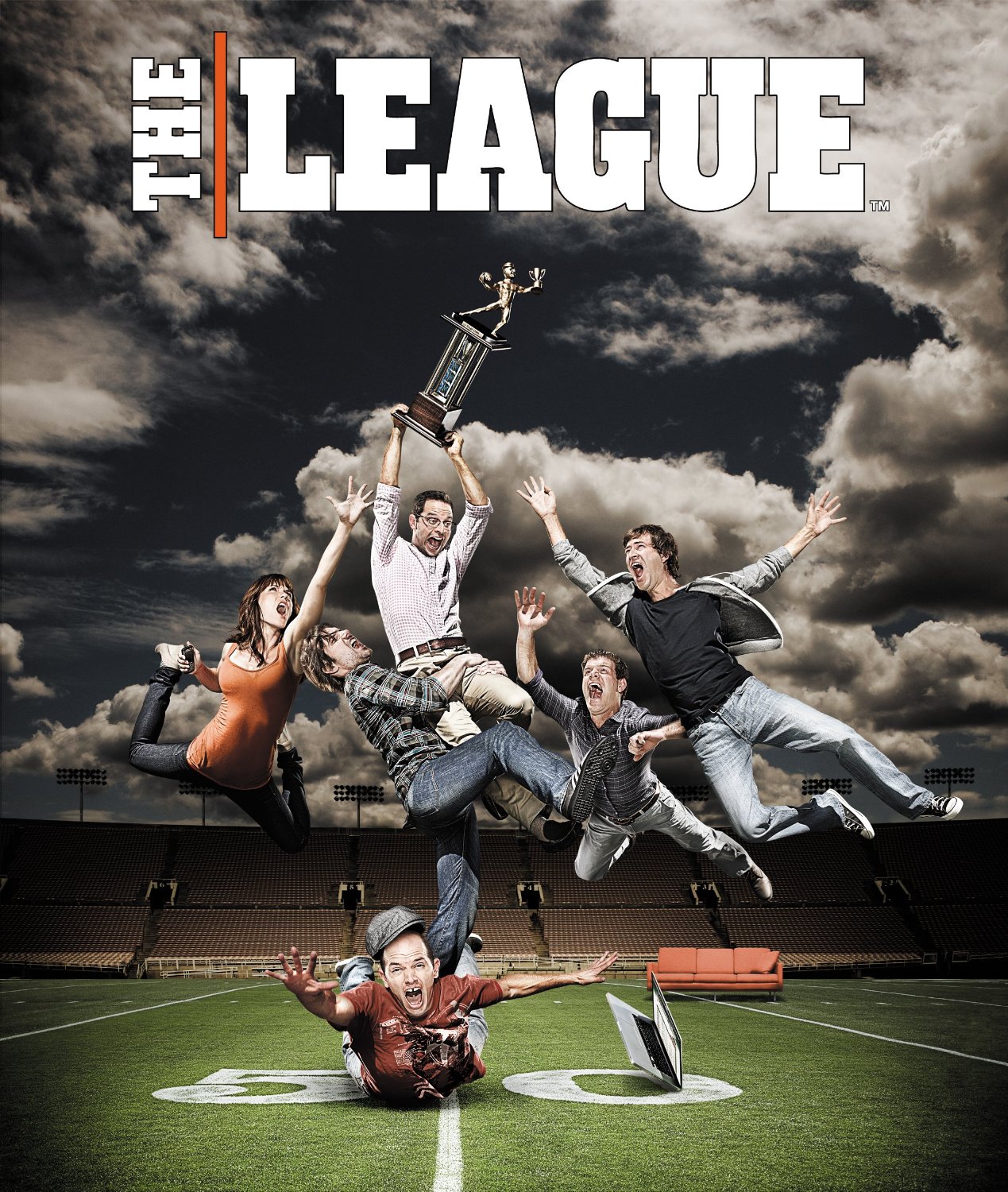 "The League" s3 – I thought this season started off terribly and I hope the show isn't jumping the shark already with four more seasons to go. I honestly found it appalling that the group would conspire behind Ruxin's back and neg on his #1 overall pick. First off, that is extremely foul play. Secondly, it's not like a #1 pick even comes close to guaranteeing a league title. The season did start to pick up with the hilarious guest spots from Keegan-Michael Key in "Carmenjello" and Jeff Goldblum as Ruxin's dad and Sarah Silverman as Andre's sister in "Thanksgiving." I thought Taco had some pretty funny moments in the first season, but he's easily becoming my least favorite character on the show. Andre remains my favorite. Hopefully season four is a step forward because another step back and I might not be able to make it through this whole series.
3/5 (Decent/Good Stuff)