Beauty and the Beast (2017), Logan (2017), Arrival (2016), Green Room (2016), Sausage Party (2016), Pete's Dragon (2016)
March 22, 2017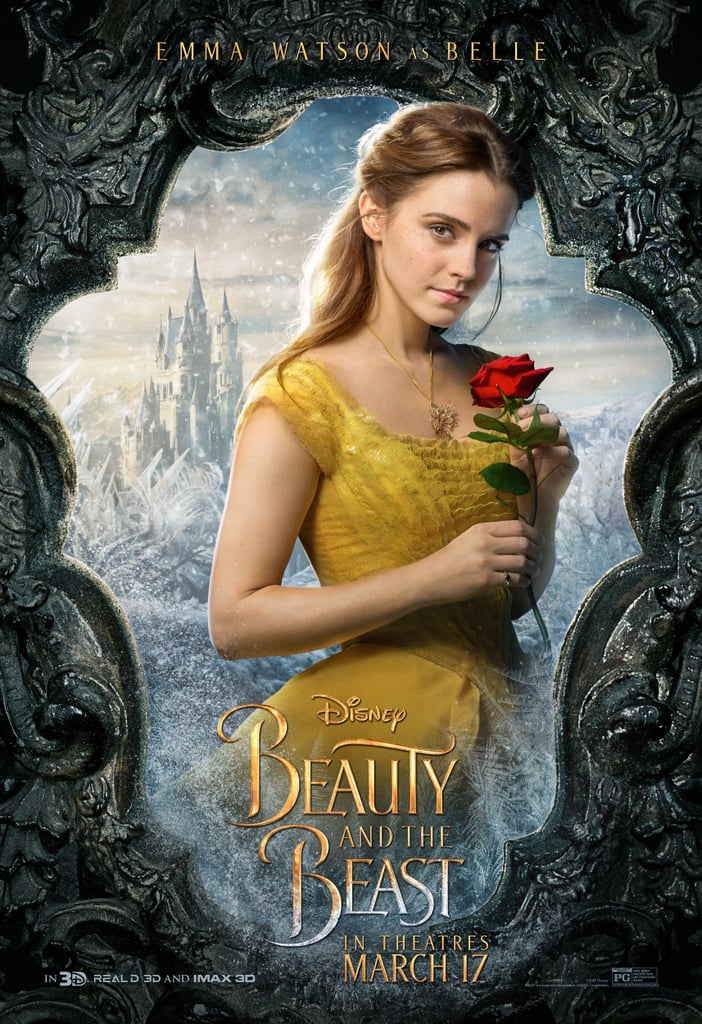 Beauty and the Beast (2017) – Another solid live-action remake of a Disney classic. Beauty and the Beast isn't as visually amazing as last year's Jungle Book and it's more of a shot-for-shot remake than a fresh take on an old favorite, but the story translates well and this film is really a testament to how wonderful the original animated classic is. It's probably been 25 years since I've seen the 1991 version, but the songs felt like I heard them yesterday and they have been stuck in my head the last 24 hours – they are truly timeless compositions. Emma Watson is perfect casting as Belle, Dan Stevens is enjoyable as The Beast, and Ian McKellen, Ewan McGregor, and Emma Thompson do solid voice work, but the rest of the borders on annoying. Particularly, I had mixed feelings about Luke Evans as Gaston. On one hand, it's an incredibly campy and silly performance; on the other hand, it's very loyal to the source material. Overall, Beauty and the Beast is another enjoyable hit for Disney, even if some of the acting and musical numbers are a bit too flamboyant.
Replay Value: I would watch it again, but I'd rather watch the original.
Sequel Potential: This movie is breaking box office records, but it's hard to imagine a continuation of this story that doesn't come across contrived.
Oscar Potential: Even with the expansion of the Best Picture category, this film won't get a nod like it's source material did. However, nominations for Costume Design, Makeup, and Art Direction are highly possible.
Grade: 7/10 (Highly Enjoyable)
Logan (2017) – Logan is going to go down as one of the best superhero films of all-time, but really, limiting it to that distinction is a disservice – it is simply a great film, period. Hugh Jackman's final outing as Wolverine, finds our hero in the not-so-distant future, as one of the few remaining mutants in the world. His new life consists of driving a limo, drinking copious amounts of alcohol, and harboring a mentally ailing Professor Xavier. Enter Laura: a young mutant girl with all the abilities and fury of a younger Logan. What follows is a road adventure with a Western tinge and a film that has pacing, ridiculous action sequences, and a guardian/mentor relationship all reminiscent of Terminator 2: Judgement Day. Making the film rated R was a stroke of genius and once you get past the initial shock of hearing Wolverine and Professor X swear, it's actually quite funny. Plus, those claws finally get put to gruesome use. Packed with action, drizzles of humor and sorrow, and phenomenal performances from Jackman, Patrick Steward, and newcomer Dafne Keen, Logan is a comic book film masterpiece. It's the best movie to come out of the X-Men universe and an absolute must see film.
Replay Value: This could go down as a classic and I'm anxious to see it again.
Sequel Potential: Reportedly Jackman's last appearance as Wolverine, but that's always subject to change and if not, the character will surely be rebooted in the future.
Oscar Potential: Like Get Out, Logan is in an interesting spot: it's a comic book movie released in mid-March – not your typical Oscar fodder. But The Dark Knight paved the way for ten possible nominees, so Logan has an outside shot at Best Picture. I don't see any acting nominations, but Cinematography nod could also be in the cards.
Grade: 8.5/10 (Must See/Potential Classic)
Arrival (2016) – Arrival was one of last year's most critically lauded films and I found this first contact movie to be quite enthralling myself. It's definitely a slow burn and the pacing can be a bit tedious at times, but director Denis Villeneuve (Sicario) gives Arrival all the mystique and intrigue of a Christopher Nolan film. It tackles interesting themes of language, time, and how we might interact with an alien species, while highlighting our own world's inability to communicate with one another in today's trigger-happy environment. Amy Adams is stellar as usual and while Jeremy Renner's character feels more like background music at times, he does provide some comic relief and plays a pivotal role in the film's emotional core. While some may be dissatisfied with the ultimate payoff, I felt like Arrival tied things together nicely and made for an enjoyable, cerebral experience. Arrival is a fresh take on the first contact movie and a strong sci-fi recommendation, if not quite a must see film.
Replay Value: You might pick up on some extra things a second time around, but this is more of a once in a decade type movie for me.
Sequel Potential: Ever so slight, but highly unlikely.
Oscar Potential: 8 Oscar nominations and a win for Best Sound Editing.
Grade: 7/10 (Highly Enjoyable)
Green Room (2016) – Green Room is a taut, horror/thriller hybrid that cranks up the tension from start to finish. Director Jeremy Saulnier elicits strong performances from Patrick Stewart as a nihilistic neo-Nazi club owner and the late Anton Yelchin as a member of a punk rock band trapped inside a room in the club after unwittingly intruding on a murder cover up. It's a gruesome, unforgiving film that lovers of scary movies should watch with delight. Enjoyable from it's opening frame and featuring Yelchin's best performance of his short life, Green Room is a must see for fans of unconventional thrillers.
Replay Value: Fun enough to watch again some day.
Sequel Potential: Probably not, but if it becomes a cult classic, it might invite some crappy, nontheatrical sequels.
Oscar Potential: Whiff.
Grade: 7.5/10 (Highly Enjoyable/Must See)
Sausage Party (2016) – The writing team responsible for Superbad offers up a hard R-rated animated comedy featuring everyone's favorite grocery store items. Filled with all the cleverness and humor – if not the charm and superb storytelling – of a classic Pixar movie, Sausage Party is quite entertaining. While there are lots of juvenile jokes and unrelenting amounts of sexual innuendo, Sausage Party features an A-List voice cast and everyone does a laudable job. It's not quite as emotionally resonant as it wants to be, but Sausage Party is still a pretty fun comedy and recommended while it's streaming on Netflix. Warning: this is not for kids!
Replay Value: Smart and funny enough to be worthy of multiple viewings.
Sequel Potential: Definitely possible.
Oscar Potential: None.
Grade: 6/10 (Recommended)
Pete's Dragon (2016) – It's probably been 25-30 years since I've seen the original and I can't remember it at all, so I can't comment on how this film compares. Even though this live action remake was well received, I found myself struggling through it. It doesn't help that the cast is largely made up of actors whose work I rarely enjoy. Bryce Dallas Howard, Wes Bentley, and Karl Urban have never been the reason I've watched a movie. Oona Laurence, the little girl, gives the film's only laudable performance. While I understand the decision to make Elliot, the dragon, look friendly, I felt like the CGI was lackluster and actually terrible at times. I've seen action sequences that looked less fake in movies that were made 15 years ago. While Disney films are supposed to require an abundance of imagination and a suspension of reality, it doesn't hurt to explain some things. Like why is there a dragon in a forest in the Pacific Northwest? How does a dragon remain unseen for decades? If it has wings, wouldn't it need to use them periodically? What does it eat? Are all dragons children friendly? All in all, Pete's Dragon is a rare misstep from Disney as it feels like the film, with its uninspired casting and visual effects, was an afterthought for the juggernaut corporation.
Replay Value: None for me.
Sequel Potential: Always possible.
Oscar Potential: None.
Grade: 3/10 (Skip It)
2 comments