Weekly Music Update: Sam Smith, Kalela, ELHAE, LE$
November 7, 2017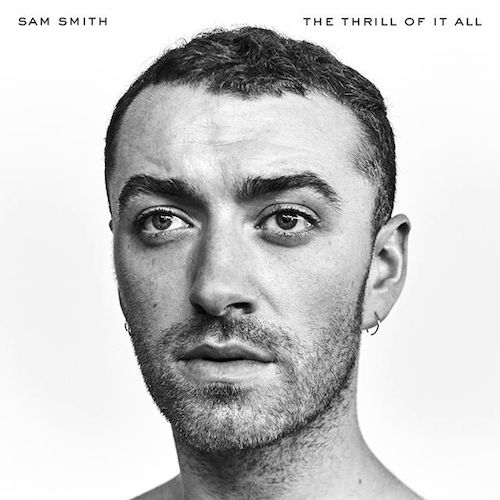 New Playlist Additions
Sam Smith – The Thrill of it All (pop) – I'm not familiar with this guy's catalog at all, but he seemed to be the most prominent release of this past week, so I added his album to my playlist and I must say I'm impressed. I've already listened to this a couple of times all the way through and that says a lot. Very easy on the ears.
Kalela – Take Me Apart (R&B/soul) – I think this came out a week or two ago and I just added it last night after reading some promising comments online.
ELHAE – AURA II (R&B/soul) – Same as Kalela.
LE$ – The Catalina Wine Mixer (hip-hop/rap) – A surprise release from last week that I wasn't initially aware of, but LE$ has been one of my favorite hip-hop artists over the past year and his work ethic is extraordinary: this is his fifth release in the last 18 months and last year's Tecnnoviolet was a top 5 rap album of 2016 for me. Considering the volume of music LE$ is putting out, the consistency of the quality is extremely impressive. If this dude isn't on your radar, he should be. I wouldn't say he's elite lyrically or vocally, but the guy knows how to make good rap music.
Other Notable Releases
21 Savage, Offset & Metro Boomin – Without Warning (hip-hop/rap)
Maroon 5 – Red Pill Blues (pop)
Blake Shelton – Texoma Shore (country)
Kid Rock – Sweet Southern Sugar (rock/country)
Recent Albums Update
Brent Faiyaz – Sonder Son (r&b/soul) – My goodness this is fire. I played a 16 hour poker session yesterday and I kept finding myself coming back to this album and "Stay Down" in particular. I must have listened to that song over ten times yesterday. "Talk 2 U" is another highlight and both of those songs sound like immediate classics. This whole album is good though. I'm pretty close to giving this a final rating and it will definitely be a strong one.
dvsn – Morning After (r&b/soul) – I gave this a less than favorable first impression last week and I have to say this album has grown on me tremendously. I'm still figuring out how I feel about the album as a whole, but it's a strong R&B release and I can say this much with certainty: "Claim" is a classic!
Snoop Dogg – Make America Crip Again (hip-hop/rap) – The opening track ("M.A.C.A.") and the closing track ("Fly Away") are pretty good. Everything in between is trash bin material to me. Rating: Decent
Big K.R.I.T. – 4eva Is a Mighty Long Time (hip-hop/rap) – Haven't really given this a dedicated listen yet. As of now, I can't say any songs have stood out to me.
Yelawolf – Trial By Fire (hip-hop/rap) – I've listened to this album all the way through once and it was definitely enjoyable. I think Yelawolf is an artist I'd rather have come on randomly in a big playlist as opposed to song after song. "Sabrina" is a highlight and a chilling song where Yelawolf imagines his daugther dying.
H.E.R. – H.E.R. (r&B/soul) – Still haven't given this a full listen, but I've liked basically every song that has come up on random so far.
Hustle Gang – We Want Smoke (hip-hop/rap) – My interest level in this project is pretty low. I've heard songs on random but this will probably get deleted before I ever really listen to it.
Wu-Tang – The Saga Continues (hip-hop/rap) – From last week: "I've listened to the first half of the album four times and the second half twice, so I'm still getting a feel for some of it. I know this much: Method Man absolutely destroys over multiple appearances. He not only sounds completely rejuvenated, but as good as he ever has – so many quotables from Meth: "Mayday! Mayday! But no charge, I'm nutty with the bars/ that's a Payday, so bruh (sober), this ain't even a bar, this is AA." The production is also a massive highlight. I stopped giving albums numbered ratings, but I can say this much: this Wu-Tang album is inching up my Very Good category and getting consideration for Top Notch, which puts it in Albums of the Year territory." Not much to add. I still can't get over how much Method Man crushes this album.
Beck – True Colors (alternative) – I've liked the few songs I've heard on random, but nothing spectacular.
Dame D.O.L.L.A. – CONFIRMED (hip-hop/rap) – Another album I gave a less than favorable first impression that has grown on me a little. Dame seems to be more entertaining to me in smaller doses.
Best of 2017 Playlist Additions
"Claim" – dvsn, Morning After
"Stay Down" – Brent Faiyaz, Sonder Son
"Talk 2 U" – Brent Faiyaz, Sonder Son
"Pearl Harbor" – Wu-Tang, The Saga Continues