Movie Reviews: Pet Sematary (2019), Leave No Trace (2018), Tag (2018)
April 25, 2019
Pet Sematary (2019)
Director: Kevin Kolsch, Dennis Widmyer (Holidays, Starry Eyes)
Starring: Jason Clarke, Amy Seimetz, John Lithgow, Jete Laurence
Anticipation Level: Medium
How Was It? I hated it. It's the first movie I've seen in 2019 that I thought about walking out of. Not that I would… but I did think about it. I can't really compare it to Stephen King's book (because I never read it) or the original film (because I don't remember it), but on its own, I thought this movie was brutal… and not in the good kind of way that horror movies can be brutal. It just sucks. Jason Clarke is an actor I've identified as someone I've never liked in a single role (to be fair though, I've never seen Zero Dark Thirty or Mudbound, two critically acclaimed films he's had roles in). Pet Sematary has a backstory involving the mom and her deformed sister that kept popping up and it is plenty disturbing, but in the "wait, why are we watching this" kind of way. I've heard these flashbacks play a critical role in King's book, but I didn't understand their relevance in the film. She's scared of mangled human monsters? I mean… who isn't? I know this was a remake so a lot of us know what is going to happen, but could they be any less subtle about the huge trucks whizzing past the driveway? And having been startled by semis speeding past multiple times already, what kind of shitty parents are letting their kids play anywhere near that road unsupervised? Come on. Massive kudos to the film editing crew for putting together a trailer that made this shit show look watchable.
Replay Value: None.
Sequel Potential: The original got a sequel even though there is only one book and this movie has already grossed double its budget in the U.S. alone, so there's definitely potential.
Oscar Potential: None.
3/10 (Bad)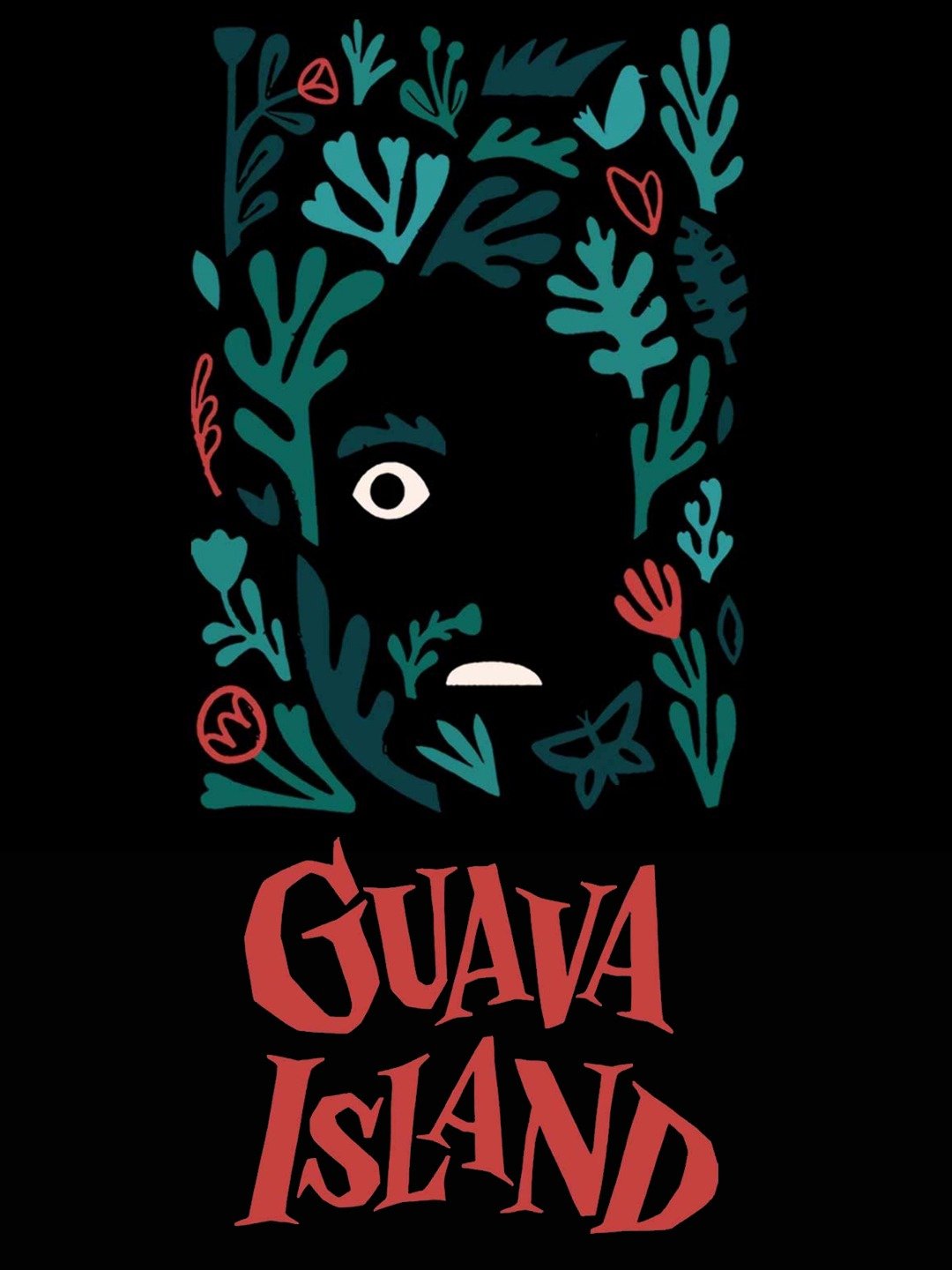 Gauva Island (2019)
Director: Hiro Murai (Atlanta, Barry)
Starring: Donald Glover, Rhianna, Letitia Wright, Nonso Anozie
Anticipation Level: Medium
How Was It? Uh, I guess it's a cool showcase for previously released Childish Gambino music? Donald Glover works "This Is America" and both songs from last year's Summer Pack set of singles into the script and it all fits just fine, but if you tuned in to this movie looking for fresh material from one of the most talented entertainers alive (like I did), you might wind up a bit disappointed. I didn't find the story too compelling and Rhianna's contribution was pretty minimal. It seemed like any random actress could have played that role. Guava Island is basically a 60 minute music video for songs we've already heard. That's not necessarily a bad thing, but it's not what I was hoping for.
Replay Value: Not too much.
Sequel Potential: Shouldn't be any.
Oscar Potential: Does this qualify for the Short Film category? I'm not sure I've ever seen an short film nominee and I'll go out on a limb and say I still haven't.
5/10 (Decent)
Leave No Trace (2018)
Director: Debra Granik (Winter's Bone)
Starring: Ben Foster, Thomasin McKenzie
Anticipation Level: Strong
How Was It? Very good. Leave No Trace is about a war vet that finds solace living completely off the grid, in the woods of a park in Portland, Oregon, with his teenage daughter. This is their way of life and it seems like his daughter has never known any other way of living. This film is shot entirely in the Pacific Northwest (my home) and showcases how beautiful this part of the country is. I really enjoyed taking this journey with the two main characters, as they are plucked out of their routine and forced to live a "normal" life – you know, with housing, showers, electronic communication, and *shudders* responsibilities – and how each of them react to their new environment. Leave No Trace is a powerful film about survival, family, and how not everyone is wired the same way. Debra Granik is also responsible for directing the excellent Winter Bone that made Jennifer Lawrence a star and I've now thoroughly enjoyed both films I've seen from her, making her a name to keep an eye on.
Replay Value: I'd be happy to watch this again.
Sequel Potential: None.
Oscar Potential: This film got basically zero awards attention and that makes it one of the most underrated films of 2018.
7/10 (Highly Enjoyable)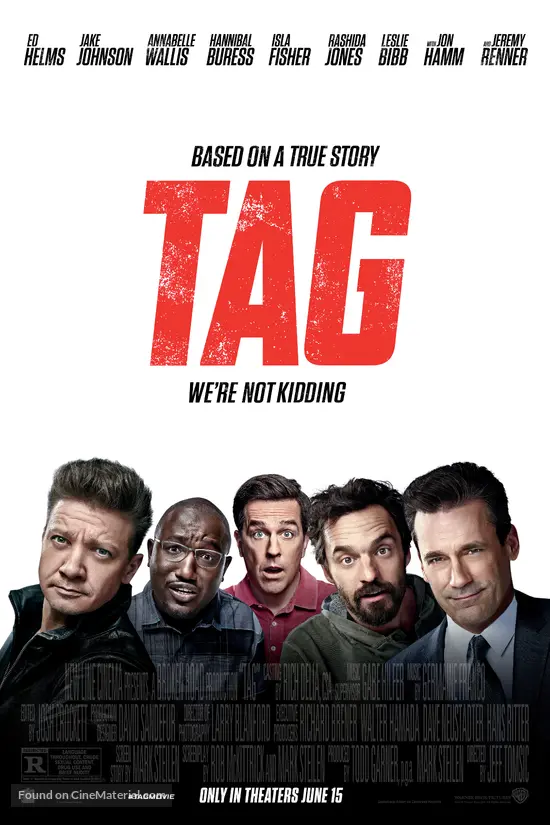 Tag (2018)
Director: Jeff Tomsic
Starring: Jeremy Renner, Ed Helms, Jake Johnson, Jon Hamm, Hannibal Buress
Anticipation Level: Low
How Was It? Perfect! I mean… I go see a movie in theaters most weeks and I skipped this one, so I obviously wasn't expecting much from it. Actually, I expected it to suck and found it to be quite entertaining. It's not a high level comedy, but it was funny enough and this group of guys make for a good team. In fact, this world needs more Jon Hamm in comedic roles. I'm not sure what it is about him – maybe it's the fact that he looks like someone that should only be in serious roles – but he is naturally hilarious. Jeremy Renner is also great in this, basically channelling his Hawkeye character for this game of adult tag. I was ready to poke holes in the plot but the script kept finding ways to plug them. It's not a great film, but it's a fun and mindless comedy.
Replay Value: Comedies always play best the first time around.
Sequel Potential: This is a story that could keep on going.
Oscar Potential: None
6/10 (Recommended)
One comment