Zootopia (2016)
August 17, 2016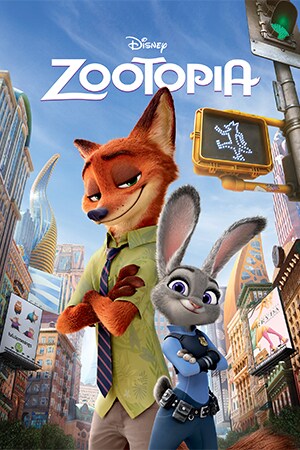 Starring: Ginnifer Goodwin, Jason Bateman, Idris Elba
Director: Byron Howard, Rich Moore, Jared Bush (Tangled, Bolt, Wreck-It Ralph)
Bottom Line: Zootopia continues Disney Animation's resurgence, following on the heels Frozen and Tangled's recent success. Gorgeous and hilarious, Zootopia is also incredibly relevant, with themes that jive with today's All Lives Matter movement. Hidden beneath the cute mammals and constant humor is a movie about prejudice, racism, and defying the odds. Can a bunny really be a cop? Are predators predisposed to return to their killing instincts? Ginnifer Goodwin and Jason Bateman voice great chemistry as the lead roles in an unlikely team up of an optimistic bunny cop and a con artist fox. And the sloths! The sloths at Zootopia's version of the DMV is hilarious. Zootopia is well paced with plenty of memorable characters and lots of humor, all while delivering some pretty adult messages about equality and friendship.
Beautifully animated, clever and funny, and fit for both kids and adults, Zootopia is one of the most enjoyable films of 2016.
Replay Value: Excellent. A must own for families.
Sequel Potential: Absolutely.
Oscar Potential: Midway through 2016, Zootopia is a shoo in for Best Animated Feature (unless The Jungle Book qualifies?) and would currently land on my list of Best Picture contenders.
Grade: 7.5/10 (Highly Enjoyable/Must See)