January 2022 – Every Movie I Watched
February 4, 2022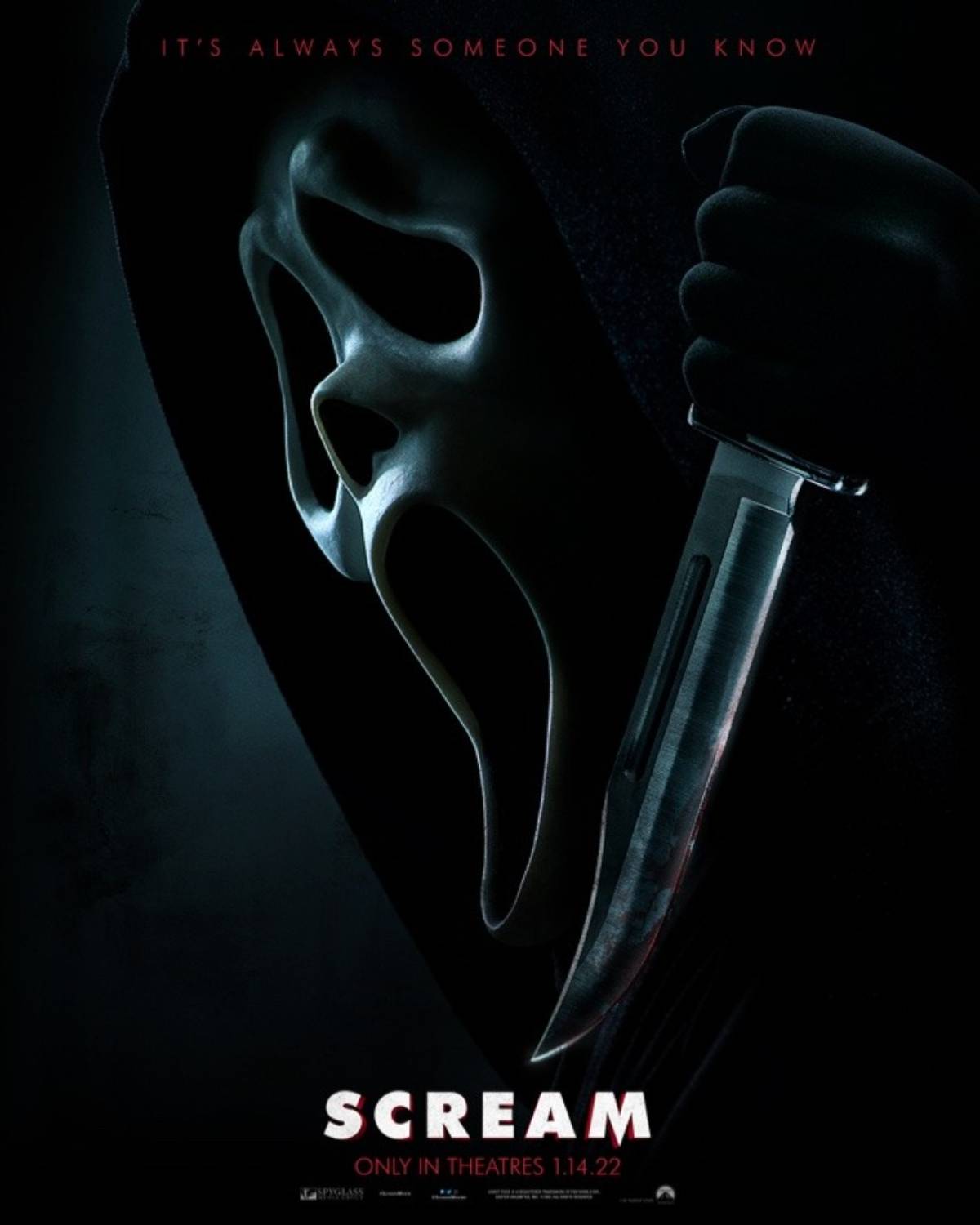 Below is a list of every movie I watched in January. Movies with a link have reviews to read.
Masterpieces – 10
Amazing – 9
Great/Must Sees – 8
Boiling Point (2021, Vudu)
Flee (2021, theaters)
Licorice Pizza (2021, theaters)
Mass (2021, iTunes rental)
Sicario (2015, re-watch, Vudu)
Scream (1996, re-watch, Vudu)
Highly Enjoyable – 7
The Fallout (2022, HBO Max)
Scream 5 (2022, theaters)
The Beta Test (2021, Vudu)
Spencer (2021, Red Box rental)
The Tragedy of Macbeth (2021, Apple TV+)
Moonlight (2016, Vudu)
Hugo (2011, re-watch, Hulu)
Scream 4 (2011, re-watch, Vudu)
Snow Angels (2007, Vudu)
The Texas Chainsaw Massacre (1974, re-watch, tubi)
Light Recommendations – 6
Being the Ricardos (2021, Amazon Prime)
Encanto (2021, Disney+)
No Time to Die (2021, Red Box rental)
Decent – 5
Forgettable – 4
Scream 3 (2000, re-watch, Vudu)
Bad – 3
Horrible – 2
2021 Best Feature Films: My top 25 of 2021 through January
2021 Best Documentaries/Docu-Series: My top documentary style films of the year
Focused Watchlist: A list of 30+ movies that are at the top of my watchlist with a breakdown of how I formulate my picks
2021/2022 Oscars: My rankings for last year's films in every Oscar category, based on what I've seen so far
February 20212- New to Theaters and Streaming: Ranking new and old movies I want to see coming to streaming or theaters this month
I also went crazy and made a best films of the year list for every year from 2020 to 1982, the year I was born. I ranked 25 films for 2000 and later and 10 films for 1999 to 1982. I started fizzling out on my lists in the early 90s as I just haven't seen most of the important films from those early years when I was a kid. I have all the lists on my blog here. Enjoy!

T.V. Shows (Ratings out of 5)
Finished:
Chucky season 1 (2021, USA/SyFy)
Euphoria: F*ck Anyone Who's Not a Sea Blob (2021, Special Episode, HBO Max)
Euphoria: Trouble Don't Last Always (2020, Special Episode, HBO Max)
Euphoria season 1 (2019, HBO Max)
Actively watching:
Euphoria season 2 (2022, HBO Max)
Ozark season 4 (2022, Netflix)
Started but on indefinite pause:
The Sopranos season 2 (2000, HBO, re-watch)
What If…? season 1 (2021, Disney+)
Big Shots season 1 (2021, Disney+)
Loki season 1 (2021, Disney+)
Rick & Morty season 5 (2021, Adult Swim)
What We Do in the Shadows season 3 (2021, Hulu)
Pen15 season 3 (2022, Hulu)
The Handmaid's Tale season 4 (2021, Hulu)