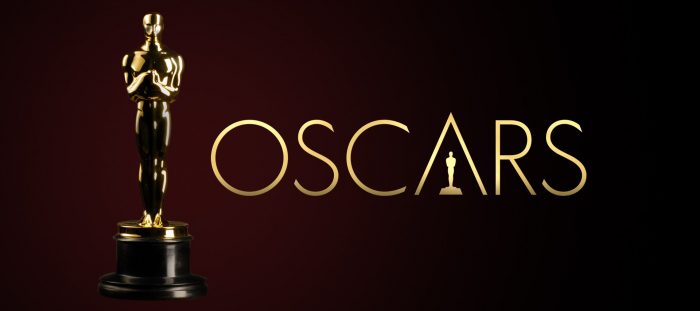 I thought I was going to complete a bucket list project and watch every single film and short that was nominated for an Oscar this year. I basically went an entire year without being able to do my job, so it left me way more time to watch movies than I usually have. I kicked things into high gear starting in December and cranked out like 25-30 movies a month, but by the middle of April, I still had a handful of films I needed to watch and I wasn't excited about any of them and poker and baseball started to dominate my time. On the eve of Oscar night, there are six films that were nominated that I haven't seen. I did watch every international feature, documentary, and short though and that's something I've definitely never done before. Below are my rankings and predictions for every category. I didn't listen to any of the songs, so I left that category out and despite having a family member that works as an editor on big Hollywood movies Film Editing is the category I understand the least, so I left that off too. Enjoy!
Best Picture
Promising Young Woman
Minari
Sound of Metal
Nomadland
The Father
Judas and the Black Messiah
The Trial of the Chicago 7
Mank
Biggest Snub: Considering they can nominate as many as ten films for Best Pic, I think it's crazy Soul didn't a nomination. It was my third favorite movie of 2020 and such a feel good film, I can't believe it's not here. Also, I think it's kind of strange that Thomas Vinterberg got a Best Director nomination but his Another Round didn't get a Best Pic nom.
Prediction: I would be rather shocked if something other than Minari or Nomadland won. I think Nomadland is going to win, but Minari was a more enjoyable movie to me.
Best Actor
Anthony Hopkins, The Father
Chadwick Boseman, Ma Rainey's Black Bottom
Riz Ahmed, Sound of Metal
Gary Oldman, Mank
Steven Yeun, Minari
Biggest Snub: Delroy Lindo was so good in Da 5 Bloods that I thought he might have a decent chance at winning and he's not even nominated. I'd rank him third on that list above.
Prediction: Chadwick Boseman has all the buzz and momentum, but Anthony Hopkins gave the performance of the year in The Father. While a posthumous Oscar would be really cool for Chadwick and his family — and he would be a deserving pick — I still think Sir Anthony gave a better performance.
Best Actress
Carey Mulligan, Promising Young Woman
Vanessa Kirby, Pieces of a Woman
Frances McDormand, Nomadland
Viola Davis, Ma Rainey's Black Bottom
Haven't seen: Andra Day, The United States vs. Billie Holiday
Biggest Snub: There were a lot of really good performances from lead actresses last year, but I think the Academy mostly got it right. I thought Rosamund Pike absolutely made I Care A Lot and Zendaya really leveled up in Malcolm & Marie, but I'm not overly shocked neither of them are here.
Prediction: I believe Viola Davis is the favorite, but I think that's ludicrous. Her screen time is rather limited and it's not like she was Hannibal Lecter in The Silence of the Lambs good. I'm rooting hard for Carey Mulligan here. She deserves it.
Best Director
Chloe Zhao, Nomadland
Lee Isaac Chung, Minari
Emerald Fennell, Promising Young Woman
David Fincher, Mank
Thomas Vinterberg, Another Round
Biggest Snub: I'll say Shaka King because his movie got a Best Pic nom while Thomas Vinterberg's movie did not.
Prediction: It would be a massive upset if anyone other than Chloe Zhao won.
Best Supporting Actor
Leslie Odom Jr., One Night in Miami…
Daniel Kaluuya, Judas and the Black Messiah
Sacha Baron Cohen, The Trial of the Chicago 7
Paul Raci, Sound of Metal
Lakeith Stanfield, Judas and the Black Messiah
Biggest Snub: It's probably unfair that Lakeith Stanfield is eligible for this category. He was a lead actor in that movie (and so was Kaluuya probably). So he's stealing someone's spot and I'd suggest that someone should be Frank Langella in The Trial of the Chicago 7. He had me laughing that whole damn movie.
Prediction: This category is loaded, but Daniel Kaluuya has been sweeping awards season. Lock it up.
Best Supporting Actress
Yuh-Jung Youn, Minari
Amanda Seyfried, Mank
Maria Bakalova, Borat Subsequent Moviefilm
Olivia Colman, The Father
Haven't seen: Glenn Close, Hillbilly Elegy
Biggest Snub: No one really stands out, but Dominque Fishback in Judas and the Black Messiah is probably the best performance that didn't get nominated.
Prediction: This category is loaded too. I wouldn't be mad if any of the top four won, but my favorite performance of the bunch was definitely Yuh-Jung Youn. Anyone that can make you laugh consistently while speaking a language you don't understand is doing something special. I think she has stolen the momentum away from Seyfried, whom I used to think was a lock.
Best Original Screenplay
Promising Young Woman
Minari
The Trial of the Chicago 7
Judas and the Black Messiah
Sound of Metal
Biggest Snub: Considering how wildly imaginative Soul was, it is crazy that it got snubbed.
Prediction: Sorkin is probably going to win for Chicago 7, but I think Emerald Fennell and Promising Young Woman are drawing live.
Best Adapted Screenplay
The Father
Nomadland
One Night in Miami…
Borat Subsequent Moviefilm
The White Tiger
Biggest Snub: Charlie Kaufman's I'm Thinking of Ending Things was complete insanity. I'm not sure I liked the movie, but he unquestionably writes on a level that mere mortals are not capable of.
Prediction: Anthony Hopkins is legendary in The Father but Florian Zeller and Christopher Hampton gave him plenty to work with in a brilliant script. I don't think the script is the best aspect of Nomadland but I actually think it might be the favorite in this category as well.
Best Animated Feature
Soul
Wolfwalkers
Onward
Over The Moon
Haven't seen: A Shaun The Sheep Movie: Farmageddon
Biggest Snub: I've actually only seen the nominated films. I loved the first Croods movie so I'm a little surprised that its sequel got beat out by Over The Moon and Shaun The Sheep.
Prediction: Wolfwalkers was great, but Soul should have been a Best Pic nom and will win here easily.
Best Documentary Feature
My Octopus Teacher
Time
Collective
Crip Camp: A Disability Revolution
The Mole Agent
Biggest Snubs: Dick Johnson is Dead and Boys State feel like massive snubs. They'd both crack my top 5 easily.
Prediction: My Octopus Teacher blew my mind because its subject is so amazing and I think it's unbelievably cool that they were able to catch that relationship between man and sea creature on film but… Collective and Time are far more poignant — one of those two are almost certainly going to win and I'll say Time takes home the Oscar.
Best International Feature
Another Round
Quo Vadis, Aida?
Collective
Better Days
The Man Who Sold His Skin
Biggest Snub: There's a Korean thriller I saw on Netflix named The Call. I loved it, but it has gotten basically zero attention anywhere that I've seen.
Prediction: Another Round feels like a lock, especially with that Best Director nomination, but Quo Vadis, Aida? was a great movie and should give the Danish submission a run for its money.
Best Cinematography
Nomadland
Mank
Judas and the Black Messiah
News of the World
The Trial of the Chicago 7
Biggest Snub: I don't think I really liked Tenet much, but it was cool to look at, that's for sure. Same with I'm Thinking of Ending Things.
Prediction: Nomadland is a virtual lock.
Best Production Design
Mank
News of the World
Ma Rainey's Black Bottom
Tenet
The Father
Biggest Snub: First Cow probably deserved an Oscar nomination for something and it's production design was definitely great.
Prediction: Mank feels pretty safe here.
Best Costume Design
Emma
Mank
Ma Rainey's Black Bottom
Mulan
Haven't seen: Pinocchio
Biggest Snub: Probably something I haven't seen, but the guys in One Night in Miami… were looking pretty sharp.
Prediction: Wide open between the top 3, so I'll go with my #1 in Emma.
Best Makeup and Hairstyling
Ma Rainey's Black Bottom
Emma.
Mank
Haven't Seen: Hillbilly Elegy, Pinocchio
Biggest Snub: I can't say I was a fan of Birds of Prey, but this is something it definitely did well.
Prediction: Well, I didn't watch 40% of the nominees, but Ma Rainey seems to be a big favoite here.
Best Visual Effects
Tenet
The Midnight Sky
Love and Monsters
Mulan
Haven't seen: The One and Only Ivan
Prediction: I was pretty mixed on Tenet but the visual effects were A+. This should be an easy win.
Best Original Score
Soul
Mank
Minari
News of the World
Da 5 Bloods
Biggest Snub: I liked the score for Nomadland enough to add the soundtrack to my library on Apple Music and use it for background noise while I meditate… so… I definitely thought it would crack Oscar's top 5.
Prediction: Soul
Best Sound
Sound of Metal
Soul
News of the World
Mank
Haven't seen: Greyhound
Biggest Snub: Definitely NOT Tenet.
Prediction: Sound of Metal not winning this category would be insanity.
Best Live Action Short
The Present
White Eye
Feeling Through
The Letter Room
Two Distant Strangers
Biggest Snub: Only saw these five.
Prediction: Before watching these, I thought The Letter Room probably had the best chance simply because Oscar Isaac was the star and it had some buzz, but as you can see above, it was far from my favorite of the noms. I think they were all pretty good and as much as I'd like to see Joey Bada$$ be part of an Oscar win (for Two Distant Strangers), The Present and White Eye are a notch above the competition here.
Best Documentary Short
A Love Song for Latasha
A Concerto is a Conversation
Colette
Do Not Split
Hunger Ward
Biggest Snub: I only saw one other documentary short and I'm fine with its lack of inclusion.
Prediction: This is the first time I've seen all five nominees in a shorts category and, honestly, I still have no clue. The only one of these I didn't thoroughly enjoy was Hunger Ward (and it's not like that didn't cover heartbreaking ground). Prior to watching these, I was under the impression that A Concerto was the favorite, but I'll be rooting for Latasha.
Best Animated Short
If Anything Happens I Love You
Opera
Burrow
Genius Loci
Yes-People
Prediction: I didn't even enjoy the bottom two on the list and Burrow is at least one full notch below the top two. The visual of Opera was absolutely epic, but If Anything Happens I Love You is the most touching of this lot by a wide margin, plus it's animation and music are high quality as well. Probably an easy win.